Global solidarity with Egypt prisoners of conscience
Take action in the global solidarity with rights prisoners in Egypt by organizing awareness events and supporting our online campaigning calling on Egyptian authorities to release detainees, sharing stories of detainees, and other advocacy materials on civic space in Egypt.
We will post updates on Events, social media mobilization, and activities here.
So, share your solidarity efforts with us or contact us for more info.
Tweets and posts to share
You'll find here social media posts, graphics and videos under each profile of individuals arbitrarily detained in Egypt simply for peacefully exercising their human rights.
Join us and support our online campaigning calling on Egyptian authorities to release detainees and share their stories. #FreeThemAll #FreeCivicSpace ahead of #COP27 @copcivicspace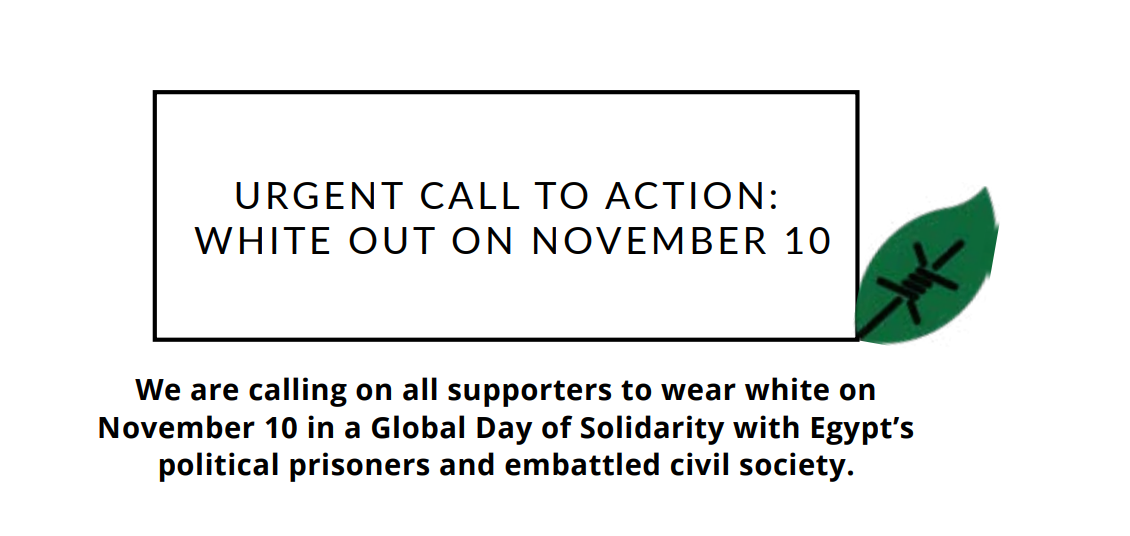 ANNOUNCEMENT OF NOVEMBER 10 DAY OF SOLIDARITY  We are announcing an urgent call for a Global Day of Solidarity with Egypt's political prisoners on Thursday, November 10, 2022, during the UN Climate Change Conference (COP 27) in Sharm El-Sheikh. On Thursday, we join a growing number of civil society organizations, activists, and public figures in […]
"#FreeThemAll!" This was the chanting of more than 200 Harvard students during stands in solidarity with political prisoners in Egypt and with Palestinian prisoners.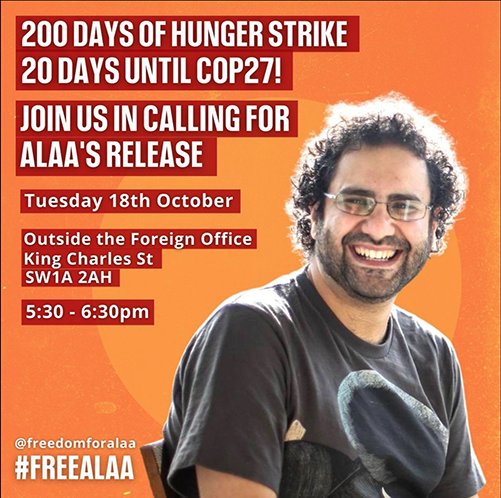 COP27 & Human Rights: Solidarity with Egyptian Prisoners of Conscience
FI FILES: COP27 AMID A HUMAN RIGHTS CRISIS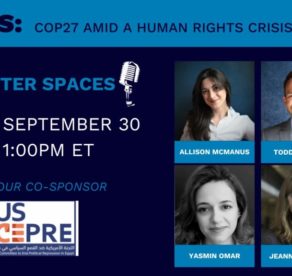 No climate justice without open civic space!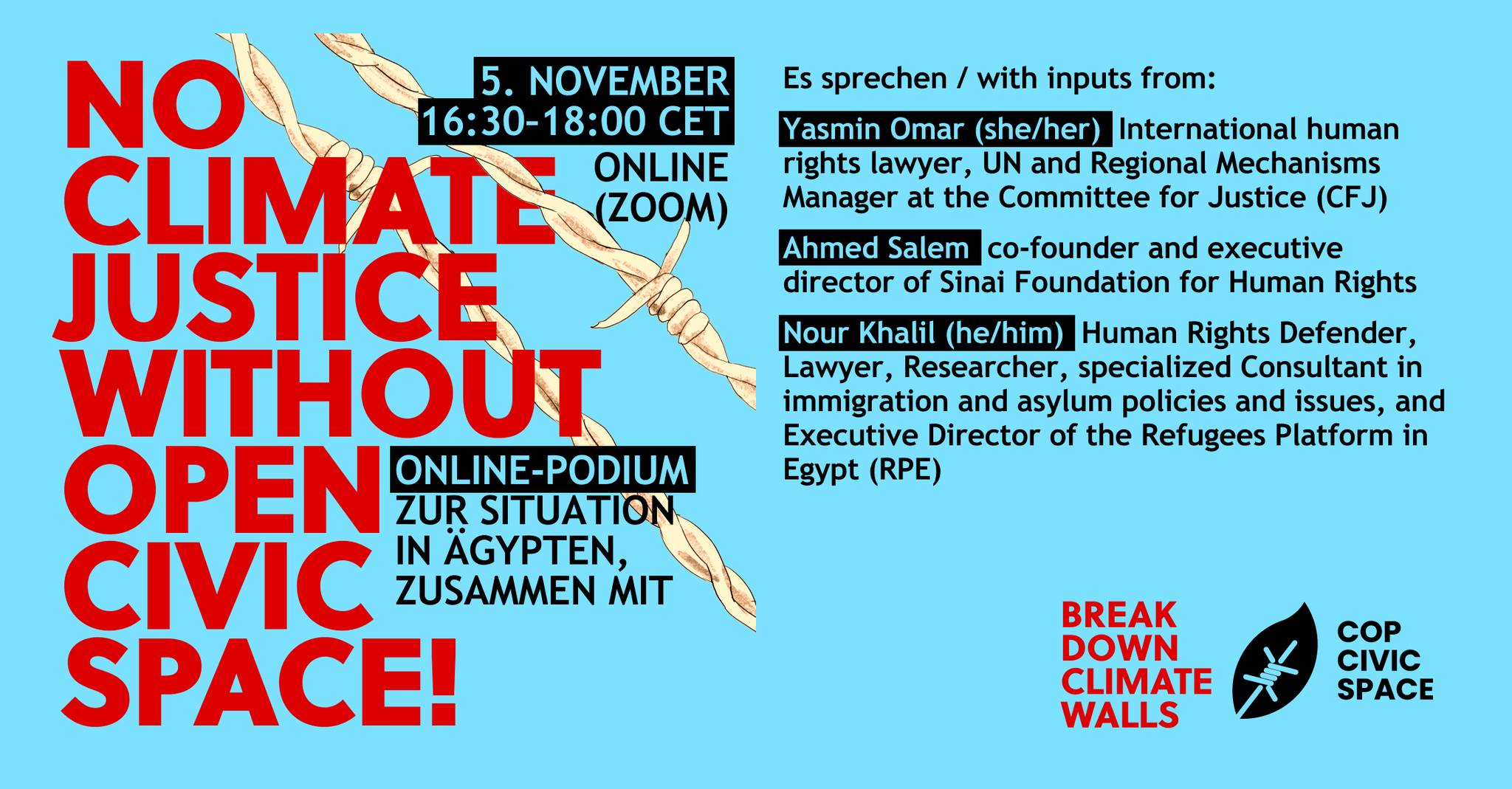 No climate justices without open civic space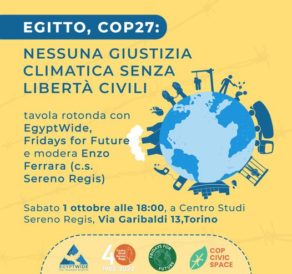 PUBLISHED COMMENTARY & ANALYSIS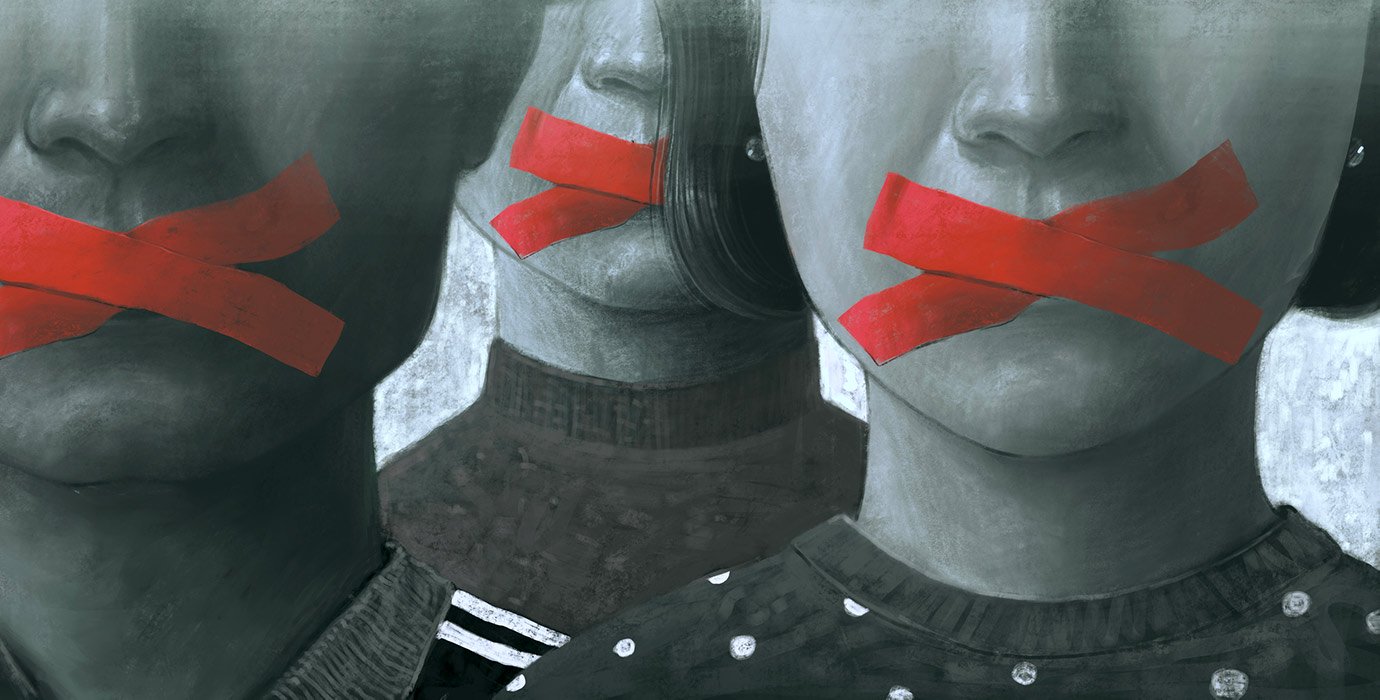 At COP27 in Sharm El Sheikh, Governments and independent civil society have a real opportunity to highlight the suffering of […]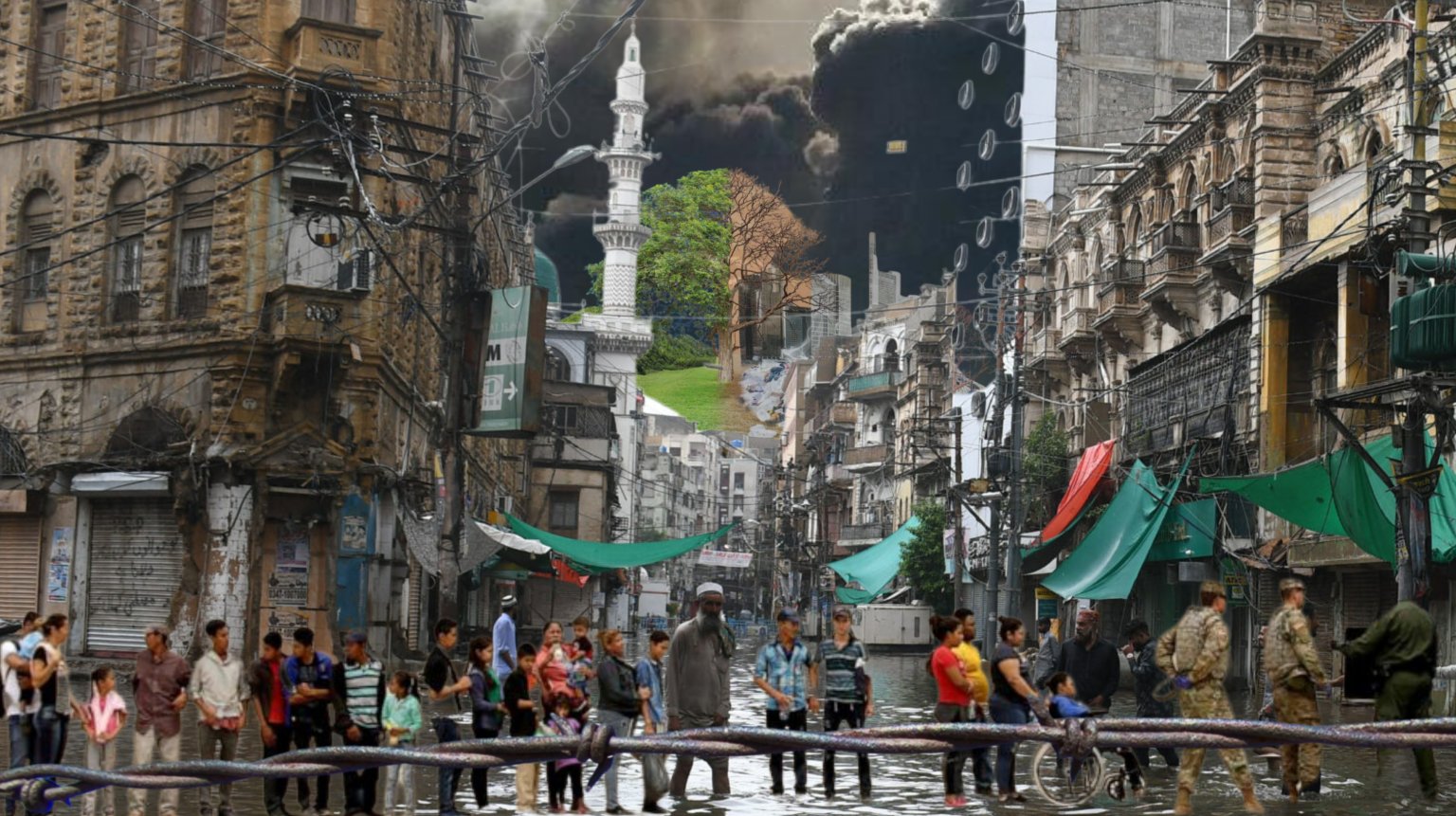 The Refugees Platform in Egypt (RPE), in conjunction with Egypt's hosting of the 27th session of the Climate Conference – […]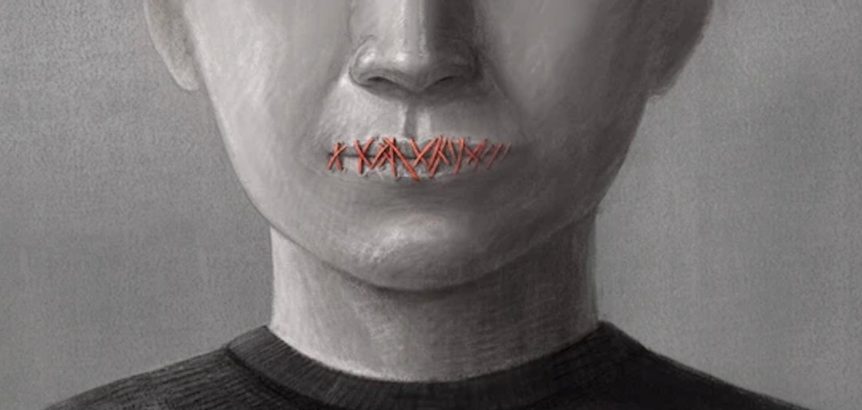 Published by Cairo Institute for Human Rights Studies on  October 26, 2022 In the weeks running up to the United […]
Commentary and Analysis Submissions 
The Egyptian Human Rights Coalition on COP27 website publishes commentaries and analysis in English and Arabic written by experts and authors from around the world who are working on issues related to Human Rights, civil society freedom and environmental mobilization around COP27. The submissions must be original, timely, and offer evidence-based analysis of current affairs that intersect with COP27.   
You can submit articles through the form below. If we are considering your article/pitch for publication, it will be assessed by our editors on its merits: does it offer a clear and coherent analysis of the issue you are addressing? 
All contributors will be able to provide a short bio offering information about their affiliation, research, and expertise (if they want). This bio will appear at the end of their published article(s). 
Please check the conditions below before you decide to submit. 
Guideline 
How to Make a Submission 
Please keep the length of articles between 1000-1500 words. You can submit your post as a Word file. 
Please check previous contributions written on the topic you are analyzing; ensure your article complements and moves the debate in a new direction rather than duplicates it. 
Please make sure that the facts or statistics you mention are supported by research or data and include a primary reference in the form of a hyperlink. You can also use footnotes to provide context and explanation for your article. 
Copyright 
For all the material published on the commentaries and analysis section of the Egyptian Human Rights Coalition on COP27 website, copyright remains with the Committee for Justice (CFJ).  
How Can you help
Be Bart Of The Change